De CLUBSANDWICH-EXPERT
De beste clubsandwiches van Roermond eet je vlakbij het Munsterplein! Bij Brasserie Église ontfermen de clubsandwich-experts zich over een scala aan mogelijkheden. Laat je inspireren door onze uitgebreide menukaart waarbij elke 'club' zijn eigen signatuur, styling en smaakbeleving heeft.
You love it or…

Na een lange zoektocht naar het ultieme formaat en de dikte van het brood zijn we experts in het stapelen van ingrediënten waarbij we gebruik maken van home made producten. Uiteraard hebben we ook gedacht aan de vriendjes en vriendinnetjes die minder fan zijn van een clubsandwich. Because you love it or you hate it. De creativiteit en het op de voet volgen van foodtrends is ook terug te vinden in de mooie sandwiches, salades, soepen, bowls, verse pasta's, fresh pressed juices en meer!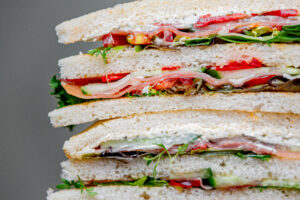 ---
Catunambu, Lindeboom bieren en wijnen en gebak van patisserie Broekmans.

Bij Eglise kun je ook terecht voor een heerlijke koffie van de Spaanse koffiebrander Catunambu of maak je een wijnkeuze uit de selectie die gemaakt is door Marcel Swaghoven door Lindeboom. Waar je ook voor komt, de sfeer proef je in ons oude pand onder bogen met een 2-tal terrassen. Het gevelterras bevindt zich in het drukke gebied rond het Munsterplein en 2de terras aan de achterzijde aan het rustige pleintje achter de Munsterkerk Onze club crewmembers ontvangen je graag in ons stijlvolle, hippe en origineel ingerichte brasserie gelegen aan de Graaf Gerardstraat 1. En voor de mensen met weinig Église time hebben wij uiteraard the clubsandwiches, sandwiches, salads en koffie to go! Geef u bestelling telefonisch door en het zal voor u klaar staan.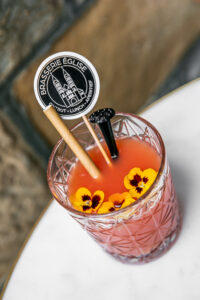 ---
Kerst bij Brasserie Église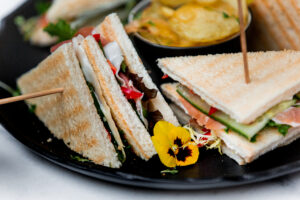 ---
Week specials
VIS
Kibbeling
met friet
en salade
€15,95
Vlees
Zuurvlees
met friet
en salade
€15,95
VEGETARISCH
Flammkuchen
met brie,
honing en Rucola
€14,95
---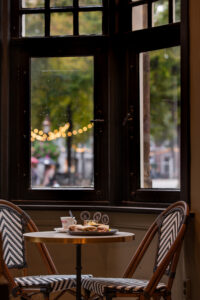 ---